Advantage of Linear Module
Views:0 Author:Site Editor Publish Time: 2021-04-08 Origin:Site
What are the advantages of linear modules? The linear module is an automatic transmission element, which uses timing belt or ball screw to drive the slider to move. It is usually composed of timing belt, ball screw, direct moving die, aluminum alloy profiles, ball screw bracket, coupling, motor, Photoelectric switch and other components. Both linear modules and linear motors are automatic transmission components, which can achieve linear motion. They are all assembled on aluminum profiles and covered with a cover, which looks similar in appearance. Let's take a look at the advantages of linear modules, which are roughly as follows: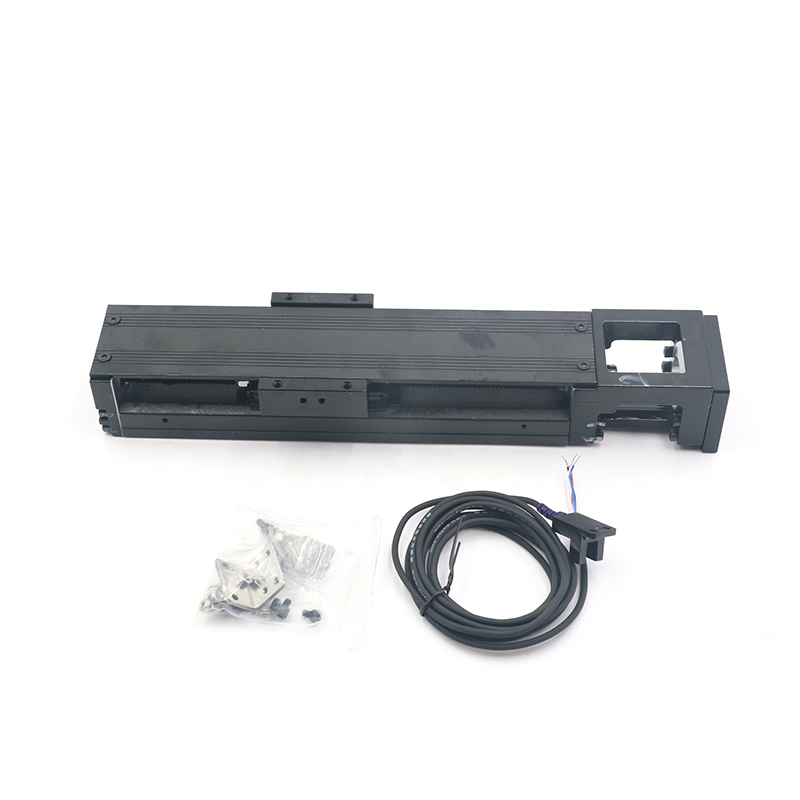 1. Difference in accuracy
Its accuracy is higher than linear motor, and its structure is simple. It does not need to go through the intermediate speed change mechanism to directly move linearly, which reduces the inertia of motion, greatly improves the dynamic response performance and positioning accuracy, and can reach an accuracy of 0.001mm. The accuracy of linear motors is generally between 0.005 and 0.04 mm.
2. Distinguish the principle of linear motion
Although the appearance is similar, the principle of linear motion is different. The linear motor is directly converted from electrical energy into mechanical energy. There is no need for an intermediate mechanism to realize linear motion, while the linear module needs to use a ball screw or a timing belt to convert the curved motion into a straight movement.
3. The difference in noise
Because the linear motor has no centrifugal force constraint, no mechanical contact, no friction, and no noise during movement, the linear motor is less noisy than the linear motor. The drive components are free from wear, which greatly reduces mechanical loss, avoids the noise generated by towing cables, steel cables, gears and pulleys, and improves overall efficiency.
4. Speed difference
Linear motors have great advantages in terms of speed. Compared with acceleration motors, linear motors have considerable advantages in terms of speed and acceleration. After the linear motors successfully solve the heating problem, the speed will be further improved, while the "servo motor + ball screw" will be more affected in terms of speed. It is difficult to increase the limit.
What are the advantages of the linear module? We made a related introduction to this problem, and I hope it can be helpful to you. If you want to know more, please contact us and we will serve you wholeheartedly!