Bearing type: Thrust ball bearing
Views:0 Author:Site Editor Publish Time: 2020-10-29 Origin:Site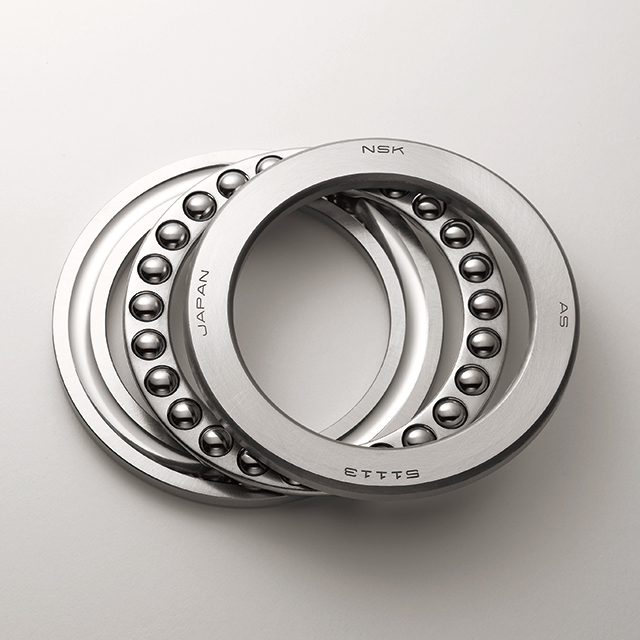 Thrust ball bearings are designed to withstand thrust loads at high speeds, and are composed of washer-shaped ferrules with ball rolling grooves. Because the ring is in the shape of a cushion, thrust ball bearings are divided into two types: flat base cushion type and self-aligning spherical cushion type. In addition, this kind of bearing can bear axial load, but cannot bear radial load.
Thrust ball bearing composition: Thrust ball bearing is composed of three parts: seat ring, shaft ring and steel ball cage assembly. The shaft ring matched with the shaft is called the seat ring, and the housing ring matched with the housing.
According to the force, it is divided into single-direction thrust ball bearings and double-direction thrust ball bearings. Single-direction thrust ball bearings can bear single-direction axial load. Double-direction thrust ball bearings can bear double-direction axial load, in which the shaft ring and the shaft are matched. The mounting surface of the seat ring is a spherical bearing with self-aligning performance, which can reduce the influence of installation errors. Thrust ball bearings cannot bear radial load, and the limit speed is low.
Application of thrust ball bearings: only suitable for parts that bear one side of the axial load and low speed, such as crane hooks, vertical water pumps, vertical centrifuges, jacks, low-speed reducers, etc. The shaft ring, seat ring and rolling element of the bearing are separated and can be assembled and disassembled separately.