Comprehensive introduction of UVW positioning platform
Views:3 Author:Site Editor Publish Time: 2021-01-14 Origin:Site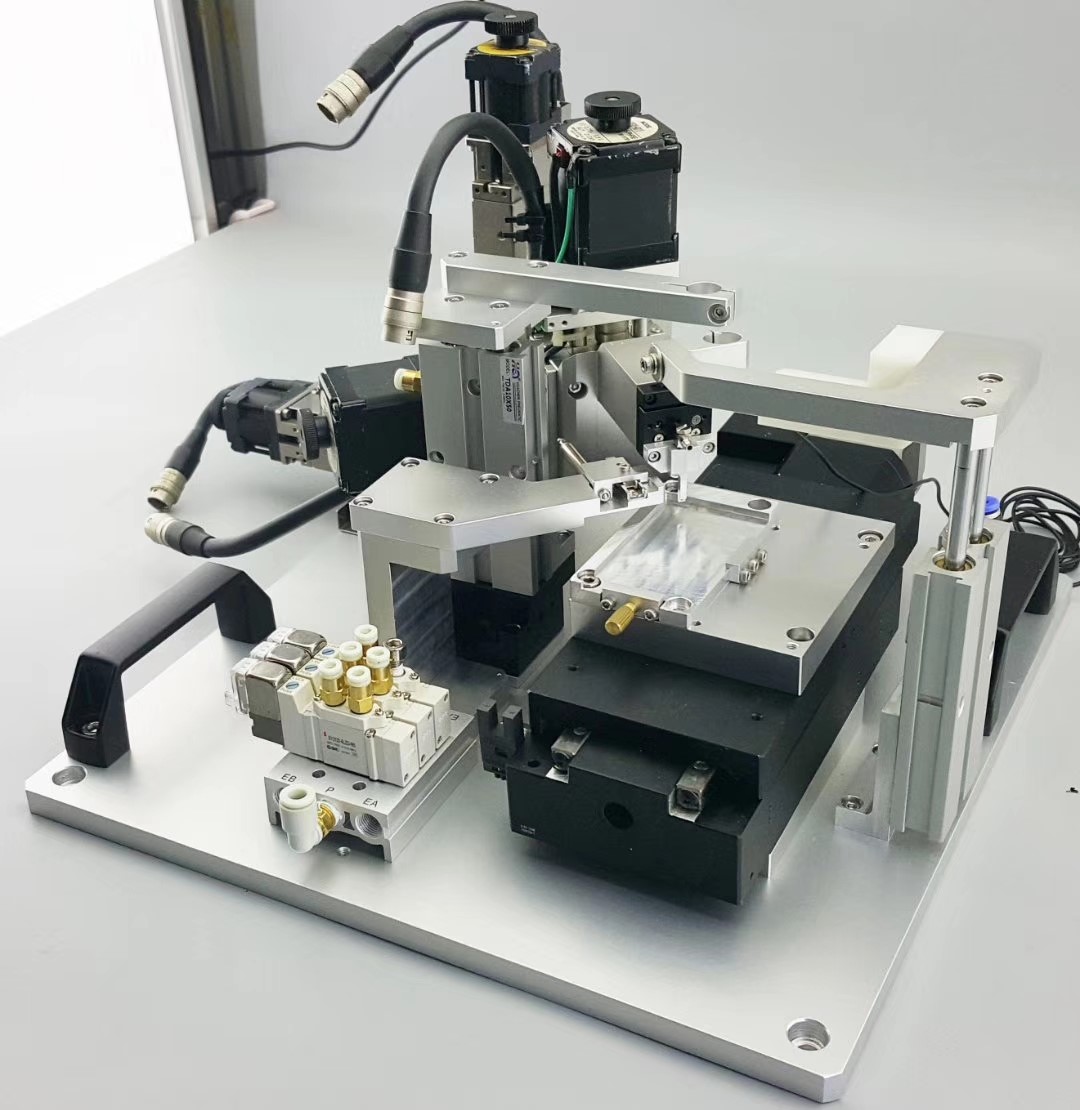 XYR positioning platform,also called XXY、UVW positioning platform,It belongs to a three-axis parallel motion mechanism. Realize XY two-axis linear motion and θz axis rotational motion through the parallel motion of 3 linear moving axes. With the motion algorithm and software embedded in the motion controller, complex motions such as single-axis linear motion, two-axis linear interpolation, two-axis arc interpolation, and arbitrary center rotation can be realized. XYR positioning platform is the mechanical execution part of the high-precision visual alignment system. Mainly used in panel laminating machines, wafer alignment, semiconductor equipment, PCB exposure equipment, 3D curved surface laminating equipment, photovoltaic equipment, circuit board screen printing equipment, exposure machines, COG bonding machines, photomask printers, WAFER alignment , Part installation, PCB drilling machine, LCD lighting characteristics inspection, cutting machine, placement machine (LCD/FPC) and other occasions.
Overall structure of XYR positioning platform:
The XYR positioning platform usually consists of four modules on the top, bottom and middle. From the structure of the module distribution, it is divided into: symmetrical structure and asymmetrical structure, and symmetrical structure can be divided into "cross-shaped symmetrical structure" and "quadrangular symmetrical structure".
Asymmetric structure is usually used in ultra-thin or customized requirements, and usually can not be designed with through holes in the middle, so it is used in some specific situations. Symmetrical structure is more general in motion algorithm, and the center of the alignment platform can be designed with a through hole, which can meet the needs of transmissive and reflective alignment to a certain extent, so it is widely used. The quadrangular distribution in the symmetrical structure is more rigid and expandable. Therefore, thepositioning platforms of many manufacturers use more quadrangular symmetrical structures.
Positioning platform module:
The XYR alignment platform usually consists of 4 motion modules, three of them have a drive mechanism and the other is a driven (non-drive) module.
Due to the compact structure of the positioning platform, and the side-drive module saves space in the length direction, it is more commonly used.
The alignment platform module is usually composed of X-axis, Y-axis and θz-axis.
Although the positioning platform is built by modules, since the actual construction process requires high machining, assembly, inspection, and motion control, it is not recommended for inexperienced users to purchase modules to install by themselves.