★High load capacity.The planetary roller screw is in line contact, and the increase of the contact surface greatly improves the load-bearing capacity and rigidity. Therefore, it has high rigidity and high load capacity, which is more than 3 times higher than that of the same specification ball screw pair (the highest is more than 10 times).
★Shock proof: The ability to withstand impact loads is strong and work reliably.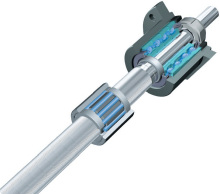 ★small volume: Under the same load, the volume of the planetary roller screw is 1/3 smaller than that of the ball screw.
★High speed: The maximum linear speed can reach 2000mm/s, and the input rotation speed can reach 5000rpm or higher. The maximum acceleration can reach 3g.
★Low noise: It avoids the restriction of the return device on the DN value, and realizes high-speed driving under the condition of small lead, DN≥140,000, Vmax≥60m/min, angular acceleration 7.000r/s2, low vibration and low noise.
★High precision: The screw shaft is a non-circular thread with a small lead angle, which is conducive to achieving higher lead accuracy and can realize precise micro-feed. Lead accuracy, KL5=±0.005mm, lead accuracy KL10 (standard)=±0.01mm. (315mm stroke)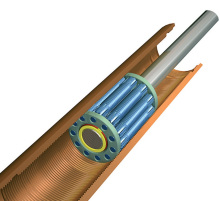 ★Long life: The static load that the planetary roller screw can bear is 3 times that of the ball screw, and the life is 15 times that of the ball screw.
■The integrated nut assembly is easily separated from the screw shaft, and the rolling elements and related parts will not be scattered, which is convenient for installation and maintenance.
■Strong adaptability to harsh environments (low temperature, dust, chemical deposition, no lubrication, etc.).
●Nut form: single nut, double nut, pre-tightening nut, etc.