How to splice and install linear guides
Views:5 Author:Site Editor Publish Time: 2021-01-25 Origin:Site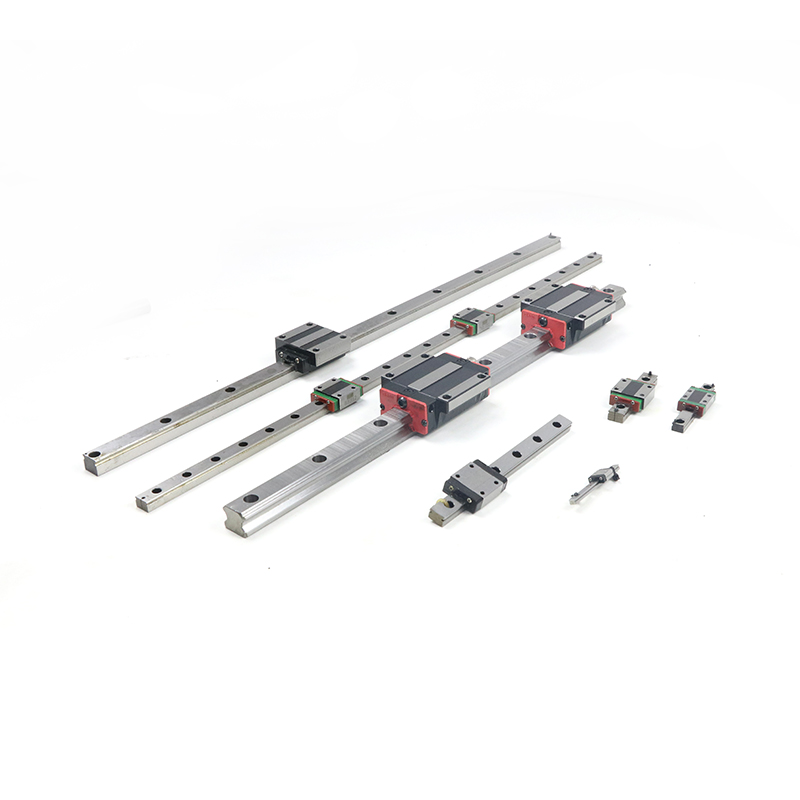 Regarding the splicing of linear guides, it is a problem often encountered in use, so how to operate it? What should be paid attention to during operation? The following is a detailed introduction for everyone.
1. Install the base first, then install the side. The base datum plane and the side datum plane need to be in the same plane, and the two datum planes must be on the same straightness. It is best to minimize the height difference after installation.
2. After installing the base, fix the guide rail on the base of the machine, and then tighten the screws to ensure that the installation gap can be within a small range. Generally, the gap is between 0.05 and 0.5. At the same time, it must be ensured that there is no misalignment between the rails, and the screws must be locked under the condition of no misalignment to fix the rails.
3. After installing and combining the first guide rail, use the first guide rail as the reference, and then install the second guide rail again. At the same time, must strictly ensure that the two guide rails are at the same parallelism. Special attention should be paid to that the counter interface of the guide rail should not be damaged during installation. If the counter interface is damaged, the slide block of the guide rail will not run smoothly and affect the use effect.
4. When the linear guide is running, the diameter of the steel ball should not exceed 1/3 of the running interface gap, and the steel ball should be kept on a very horizontal plane as much as possible. It should be noted that the concave-convex and T-shaped butt ends should be paid attention to during installation.
5. After the guide rail is installed, the guide rail must be lubricated. Generally, the lubricating oil of the hydraulic medium can be selected.
6. The viscosity of the guide rail installation should be selected according to the sliding speed and the average pressure.
In summary, the above is the splicing process of the linear guide, for reference only, if you have any questions, you can contact us. buSCREWTECH is not only linear guideway manufacturer, linear guideway supplier, but also provide on stop station of linear motion.