Linear Module Components
Views:2 Author:Site Editor Publish Time: 2021-03-08 Origin:Site
The key components of the linear module are: ball screw, linear slide, aluminum profile, coupling, motor driver, support point seat, induction switch, etc. Many manufacturing industries have applied linear modules, among which the high rigidity, high precision, and high-speed operation of the ball screw linear modules have been highly praised by customers.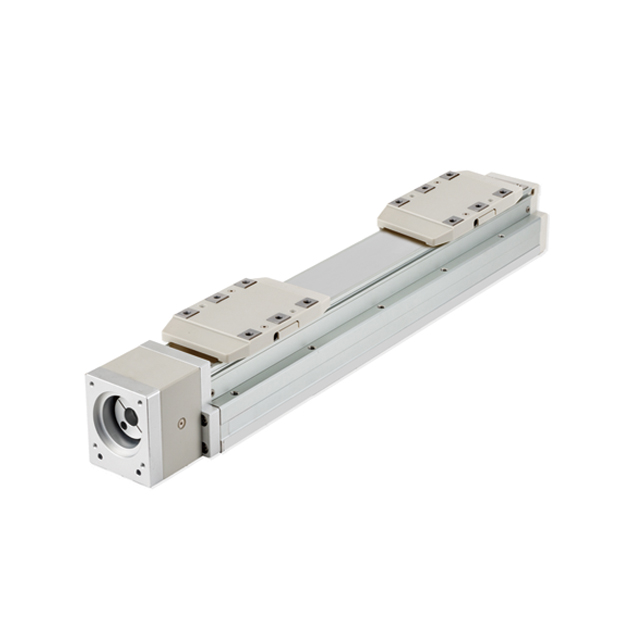 1. Ball screw
Ball screw is an ideal product that converts rotary motion into uniform linear motion, or converts uniform linear motion into rotary motion. WKT ball screw consists of screw rod, nut and steel ball. Its function is to convert the rotating motion into a uniform linear motion. It is a further broadening and development trend of steel ball screws. The key practical significance of this development trend is to change the rolling bearing from a flipping posture to a dragging posture.
2. Linear guideway
The linear slide is a component used to support the point and guide the movement correctly, and perform a reciprocating uniform linear motion according to the given direction. Depending on the friction characteristics, uniform linear motion slides can be divided into rolling friction slides, ductile friction slides, fluid mechanics friction slides and other types.
3. Aluminum profile
The base and combined bearing manufactured by aluminum profile, the surface of the aluminum profile is corrosion-resistant. It has high corrosion resistance and abrasion resistance.
4. Coupling
The coupling is mainly to connect the ball screw and the motor, and is one of the key components of the linear module installation. The purpose is to make the axis of the gear shaft and the driven shaft on the same parallel line when the motor is working. This determines the precision of the linear module and whether it can operate normally, which is particularly critical for the linear module running at high speed. Its key function is that it can well meet an energy transmission between the motor and the ball screw in high-speed motion, and it can also compensate for axial, angular and radial errors.