POM Polyformaldehyde Characteristics Table
Views:7 Author:Site Editor Publish Time: 2020-12-14 Origin:Site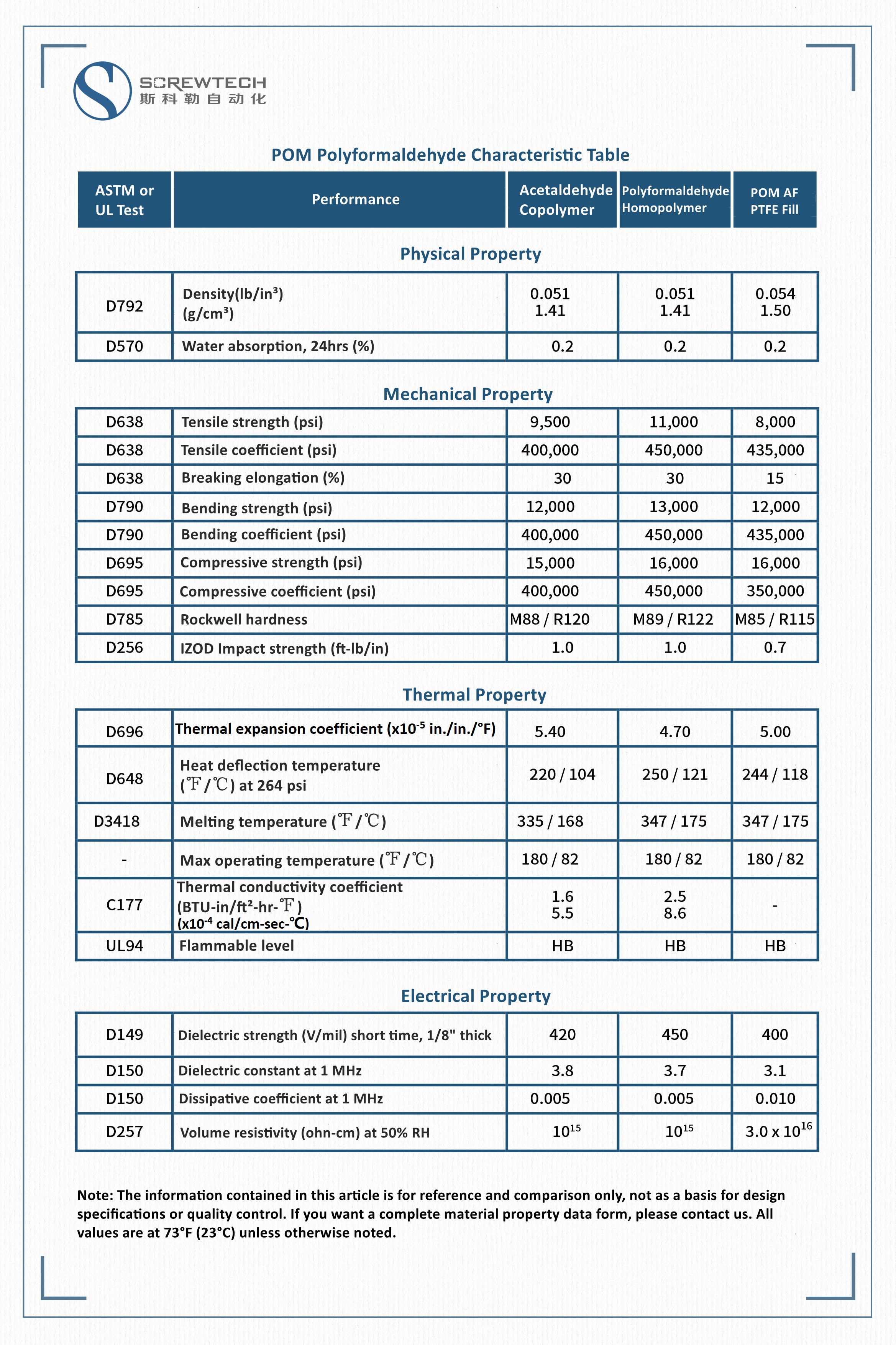 POM becomes more and more popular, it is widely used in many industrials, just like CNC machine tools, semiconductor equipment, automation equipment, medical equipment, petroleum machinery, precision mesuring instruments, mechanical arm, laboratory equipment, aerospace, printing machinery, pharmaceuical packaging machinery,enery enterprises, beverage machinery, food machinery and other fields.
Why choose Screwtech
We Screwtech is a professional manufacturer of Ball Screw,Lead Screw,Stepper Motor,Linear Guideway,AKD-Support for ball screw,Linear Bearing for more than 15 years. We are ball screw manufacturer, ball screw supplier.
1. We can offer you products of high quality with economic price
2. We can design and produce customized products upon your requirement
3. We can produce the same size as HIWIN, TBI, PMI, SKF and THK.