Precision ground ball screw for Automated Adhesive Dispensing Machines
Views:4 Author:Site Editor Publish Time: 2020-12-21 Origin:Site
Automated adhesive dispensing solutions are configurable for one and two-component chemistries and process a variety of material volumes, viscosities and temperature specifications. Designed to consistently deliver accurate ratios and volumes, material flows and pressures are maintained to achieve a consistent dispense bead resulting in less material waste with fewer scrapped parts and costly rework scenarios.

The system employs the use of compact stainless steel and light-weight design with high-precision WKT ball screws and linear guideways. Using the efficiency of a computer as its control panel with the CCD, the user can easily plan the dispensing route on a computer screen. The high precision recognition and positioning systems will automatically adjust the route accordingly, helping you reduce errors and save time. Visualization operation reduce the learning curve and increase the manufacturing efficiency.
SCREWTECH is not only ball screw manufacturer, ball screw supplier, we are the same as HIWIN, TBI, NSK, SKF brand, provide one stop station for customers. And we always improve our technology and process, so that our quality level is the same as HIWIN ball screw, TBI ball screw, SKF ball screw.
WKT brand ball screw is widely used in many industries. Such as CNC machine tools, semiconductor equipment, automation equipment, medical equipment, petroleum machinery, precision mesuring instruments, mechanical arm, laboratory equipment, aerospace, printing machinery, pharmaceuical packaging machinery,enery enterprises, beverage machinery, food machinery and other fields.
An example of parameters for Automated Adhesive Dispensing Machine:
AB ratio:100:100-100:10 adjustable
Movment Track:Dot/Line/Arc/Circle
Speed:500mm/s(Movement speed) 1-12ml/s(gluing out speed)
Accuracy: ±2%(potting) ±2%(mixing)
Input pressure:0.5MPa-0.7MPa
Viscosity:50cps-30000cps(Viscosity can be down via heating glue)
Operation:Manual/Automatic
Meter Pump:Gear pump/Screw pump/Double cylinder plunger pump
Flow Control: Digital Input
Programming method: Teaching programming
Automated control system:PLC / touch screen (programming, modification, storage, etc.)
Glue control system: AB glue suction valve to achieve independent operation of AB glue
Mixed mode: Dynamic static optional, instant mixing,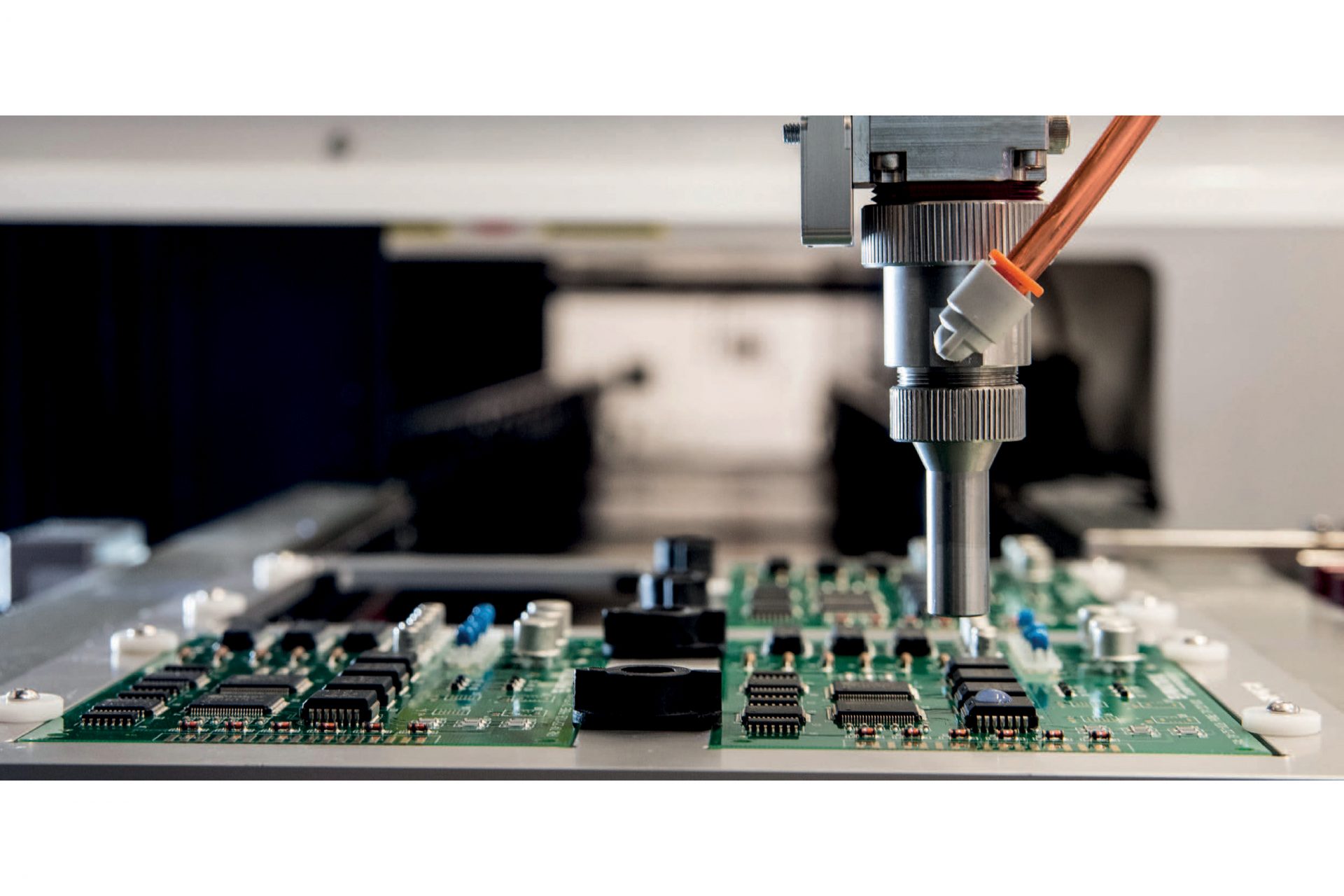 easy to clean
Tank: Stainless steel tank (60L),(50L),(40L),(25L),(10L)optional
Power supply: 220V/50Hz/1200W ( Test under heating unction is not power on)