What mistakes are easy to make when installing linear modules
Views:3 Author:Site Editor Publish Time: 2021-02-23 Origin:Site
In addition to the good configuration of the linear module, it also relies on the correct installation method to maintain the best product characteristics and prevent redundant after-sales service. What problems are more likely to occur when the linear module is installed? The editor of Screw Technology will talk about it.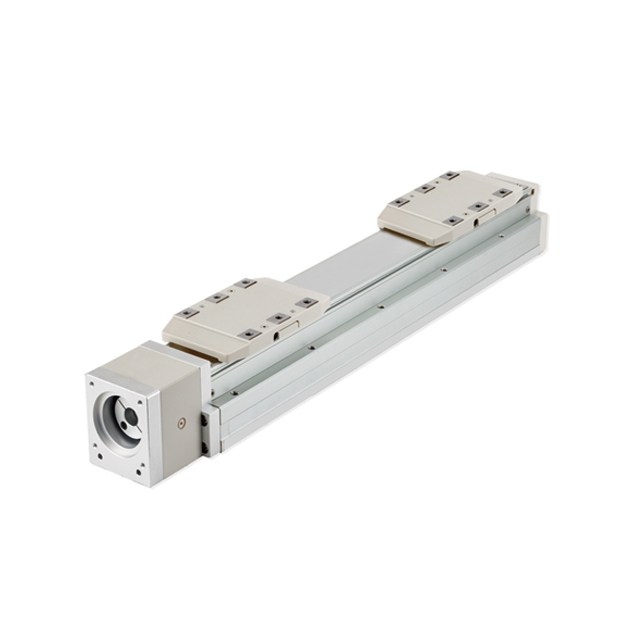 1. The flatness of the bottom surface of the linear module installation
If the installation bottom plane is too large, it will cause the bottom of the linear module to be forcibly locked, resulting in strong bending and deformation of the bottom of the linear module, the linear slide rail and the ball screw, which will increase the running friction of the linear module, and it may be heavy. Can't run, greatly reduce service life.
2. The sequence of fixing screws at the bottom of the linear module
When installing, the bottom fixing screws should be in the middle first, and then the two sides should be tightened one after the other. If the two sides are locked first, the arching deformation caused by the deformation cannot be removed, which will cause the linear slide to not run smoothly and reduce the flatness and parallelism precision of the movement.
3. Tightness and installation problems of linear module synchronous belt
The tension of the timing belt should be kept moderate, and the supporting force of the transmission belt is too tight, which will cause excessive tension of the timing wheel and timing belt, and cause noise. If the supporting force of the transmission belt is too loose, it will cause gaps in the whole process of the transmission system, reduce the precision, and cause tooth skipping in serious cases.
4. Synchronous belt installation needs to be aligned at both ends
When installing the linear module of the synchronous belt or the side of the motor, the synchronous wheels should be kept flush. Otherwise, the direction of the transmission belt will be deflected, and the edges of the transmission belt and the ribs of the synchronous belt will be rubbed, and the synchronous belt will be destroyed and damaged in a short time. rupture.
5. The linear module sensor hits the sensor switch due to deformation
The sensor chip hits the photoelectric sensor due to deformation, causing the photoelectric sensor to be destroyed.
6. The load exceeds the scope of application
When selecting the linear module model, in addition to the load of the reference sample book, the editor of Schöller suggested that the dynamic allowable torque and acceleration/deceleration changes should be checked.