1203 Ball Screw for cnc machine with right and left hand ball screw
Key features
1. High mechanical efficiency 2. Axial play
3. High precision 4. Long service life
5. Good synchronism 6.Fast delivery
7. Short manufacturing cycle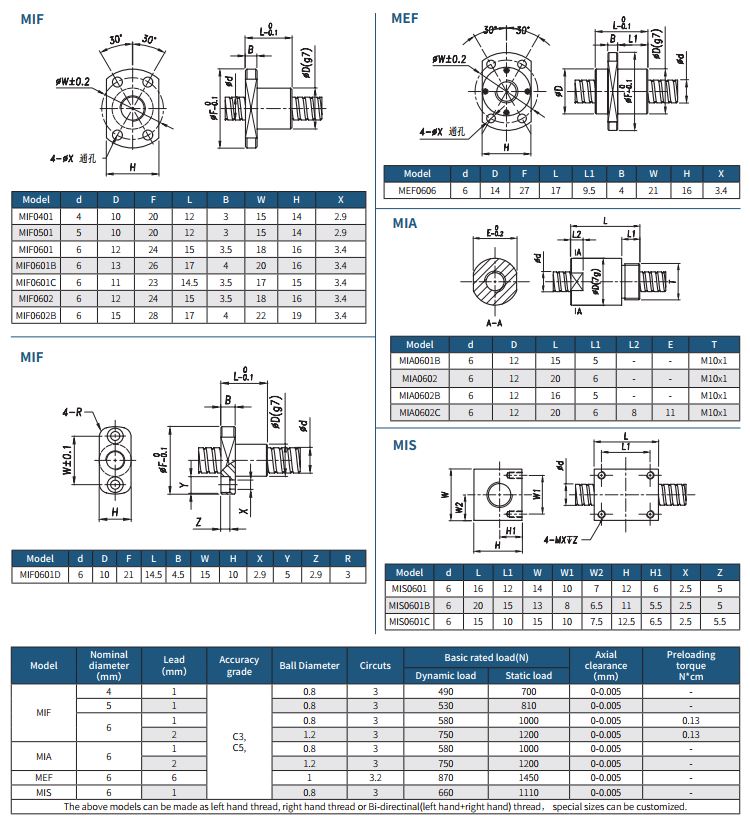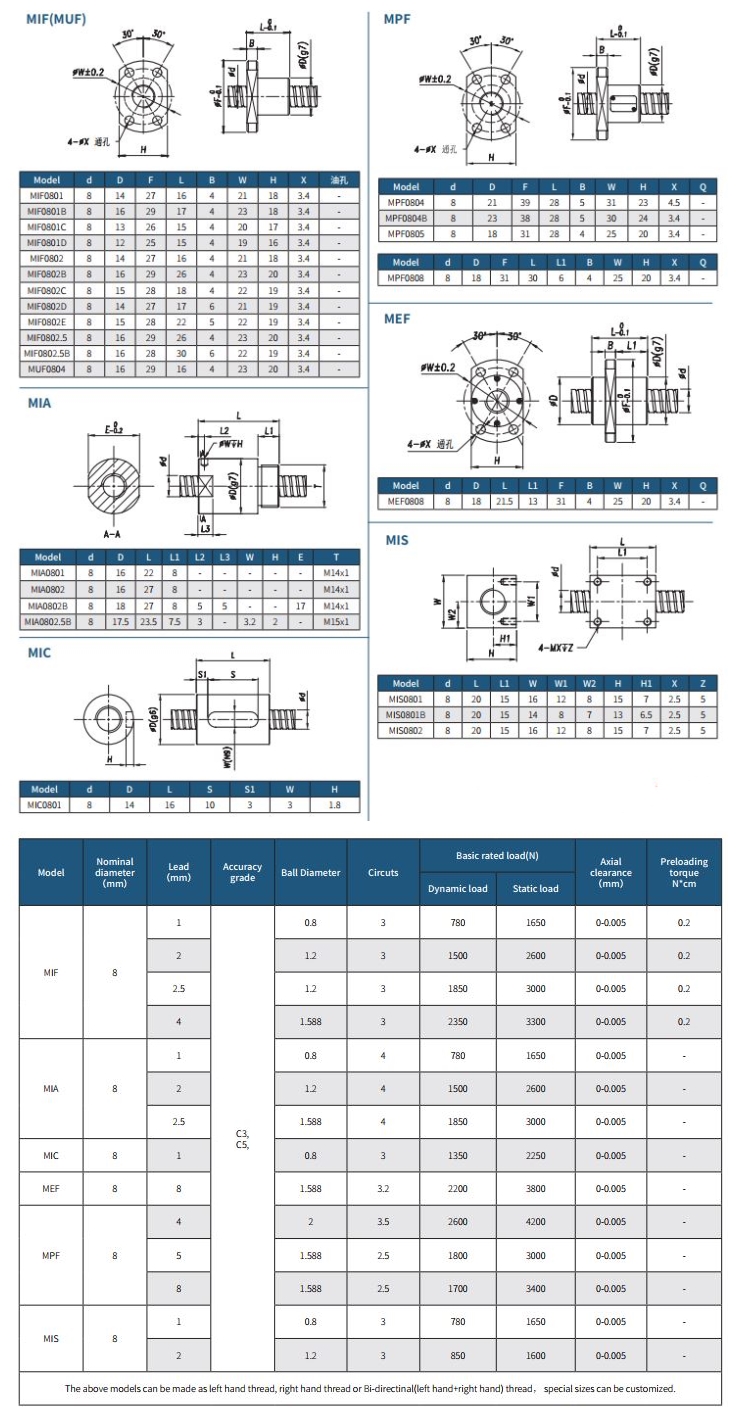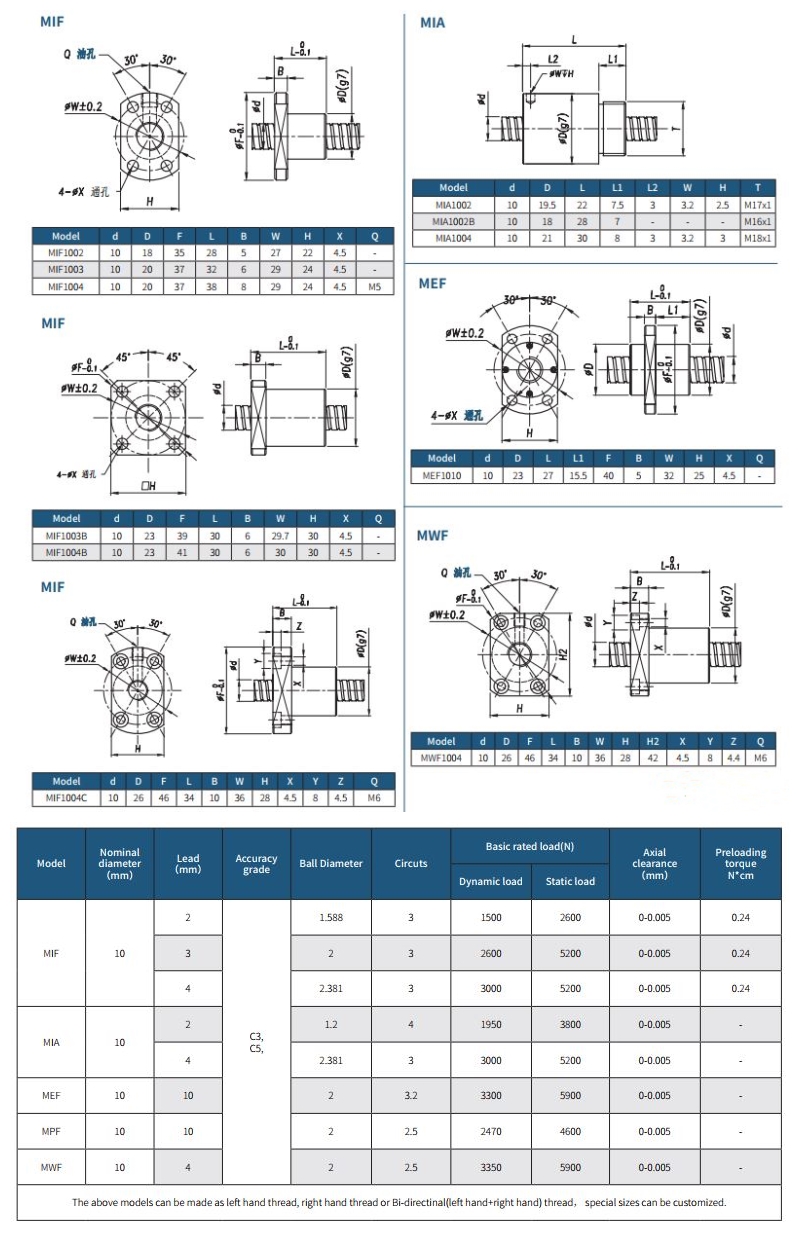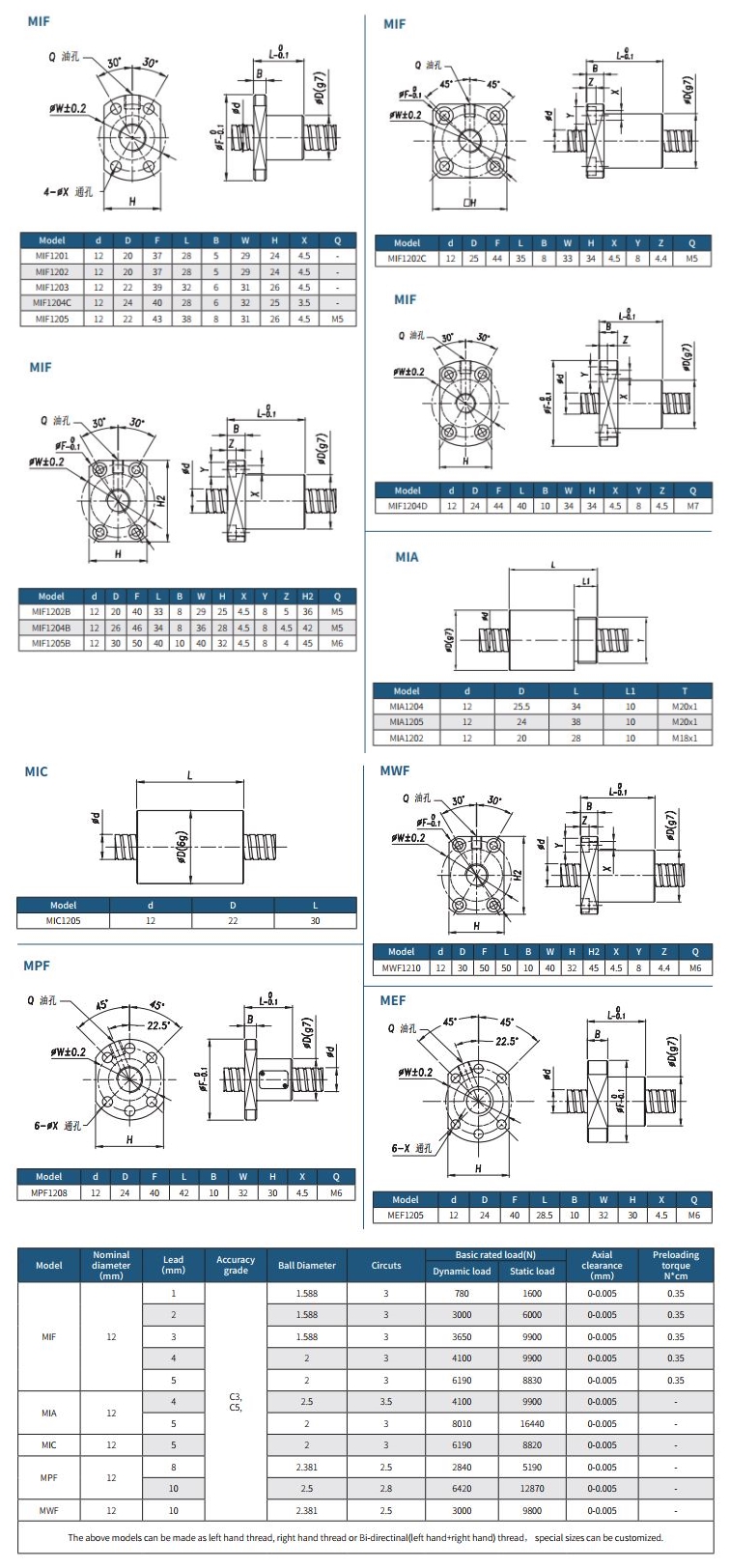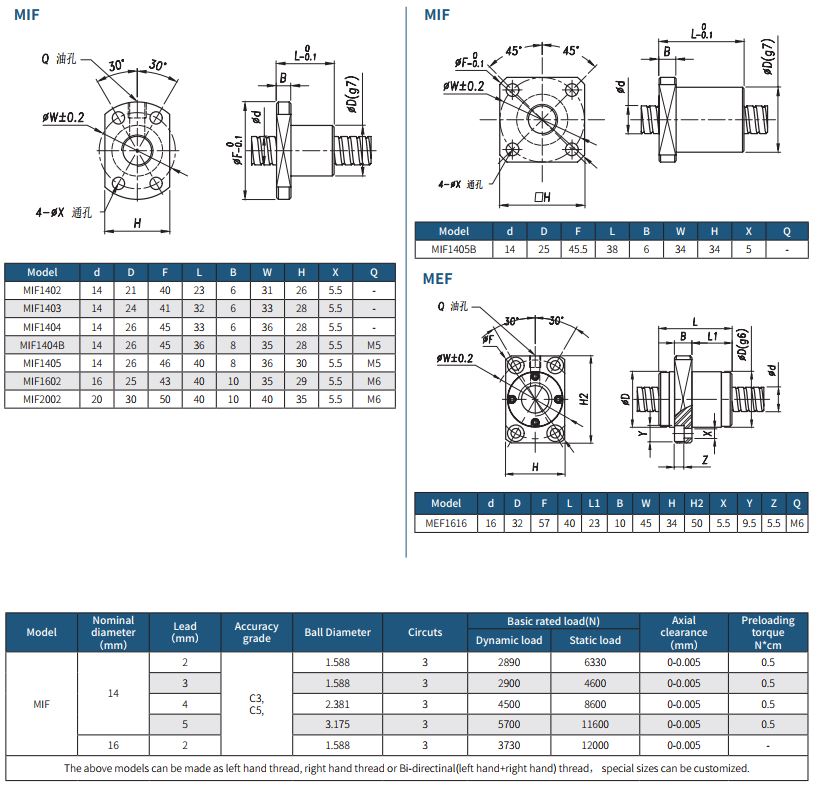 We have various models in stock and we accept CUSTOMIZED UPON RECEIVING YOUR DRAWINGS
The characteristic of ball-screw pair
The ball screw drive system is a rolling screw drive system, in which the ball acts as the rolling medium. There are two drive modes:
(1) transform rotary motion into Linear Motion. (2) transform linear motion into rotary motion.
Application fields:
Automatic controlling machines,semi-conductor industry,general industrial machinery,machine tools,medical equipments,parking systems,measuring instrument
Our product series
1.BALL SCREW:
SFU SERIES,SFE SERIES,M-ISNF SERIES,M-ISNA SERIES,M-CSNF SERIES BALL SCREW
WITH STEEL AND STAINLESS STEEL MATERIAL.
2.STAINLESS STEEL OR GCR15 Lead Screw WITH Trapezoidal Thread AND OTHERS
3.AKD Support Unit OF LEAD SCREW, BALL SCREW
4.FLEXIBLE Coupling OF LEAD SCREW,BALL SCREW
Our Factory Pictures

Why choose us ?
1.Our products are various and accept CUSTOMIZED UPON RECEIVING YOUR DRAWINGS
2.We provide the best service for you!
1) We have a group of professional engineers we can provide drawings according to customer's requirements.
2). We have more than 20 machines for offering professional lead screw and ball screw end machining service.
3). We can rebuild, refurbish, and make emergency repairs to lead screw, ball screw and Linear Guideways.
4). We can disassemble, clean, polish lead screw, linear guideways and lead screw, ball screw
5). Two years free maintenance to lead screw , ball screw and one years free maintenance to linear guideways.
Package and delivery
For more details,kindly please contact with me freely: