Products Descripiton
Linear rolling guide: widely used in medical equipment, electronics, laser, engraving, cutting and Other industries, with high precision, low noise,
corrosion resistance, rust resistance, high speed, low cost, etc., is favored in the field of linear transmission.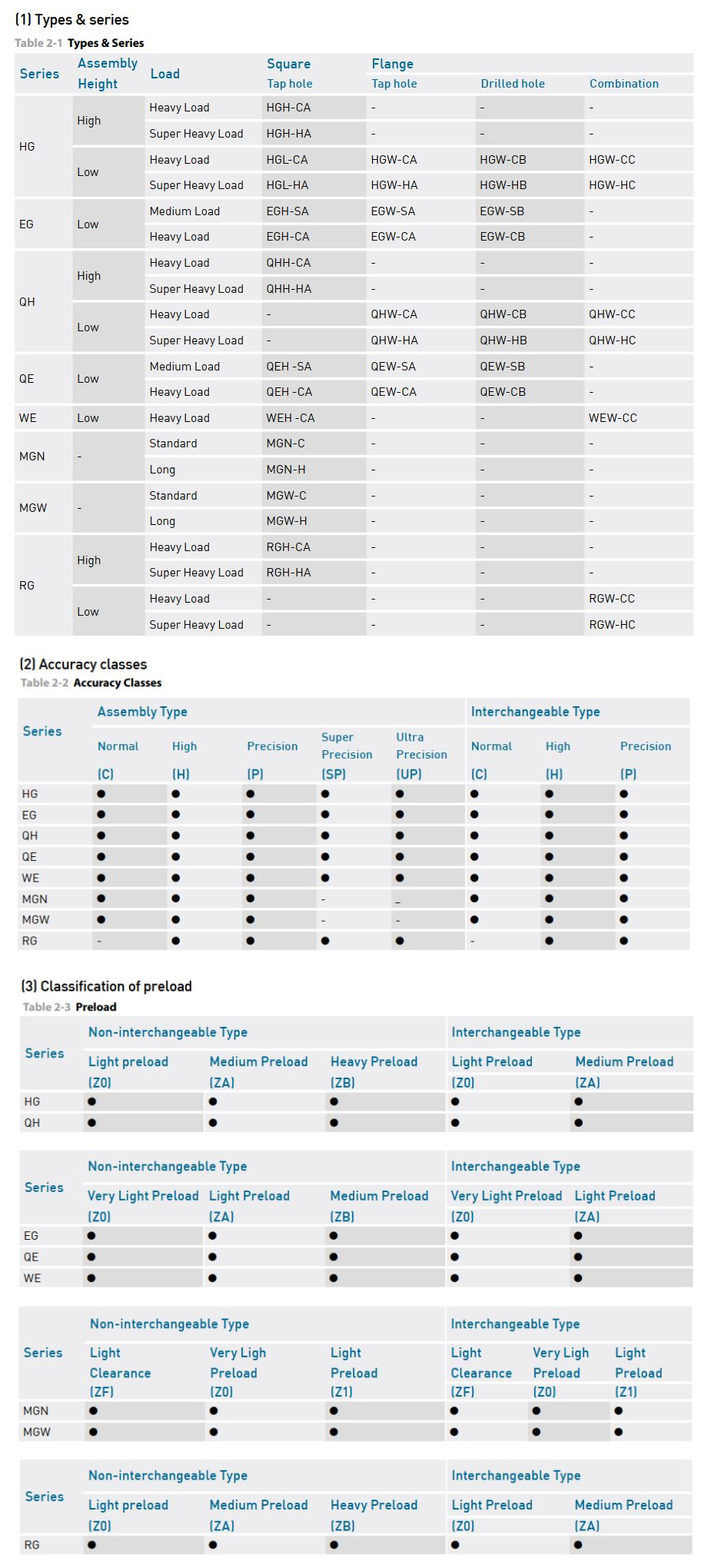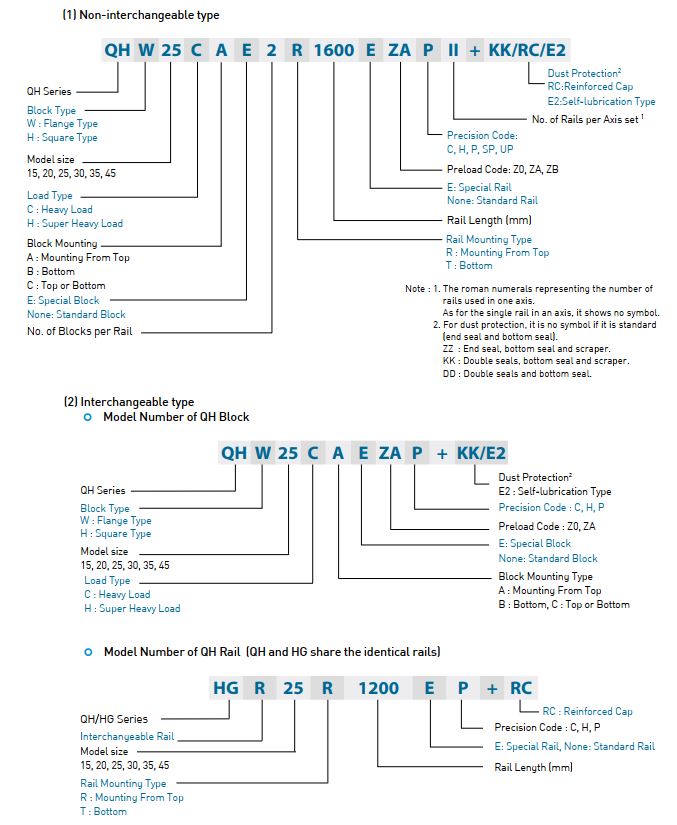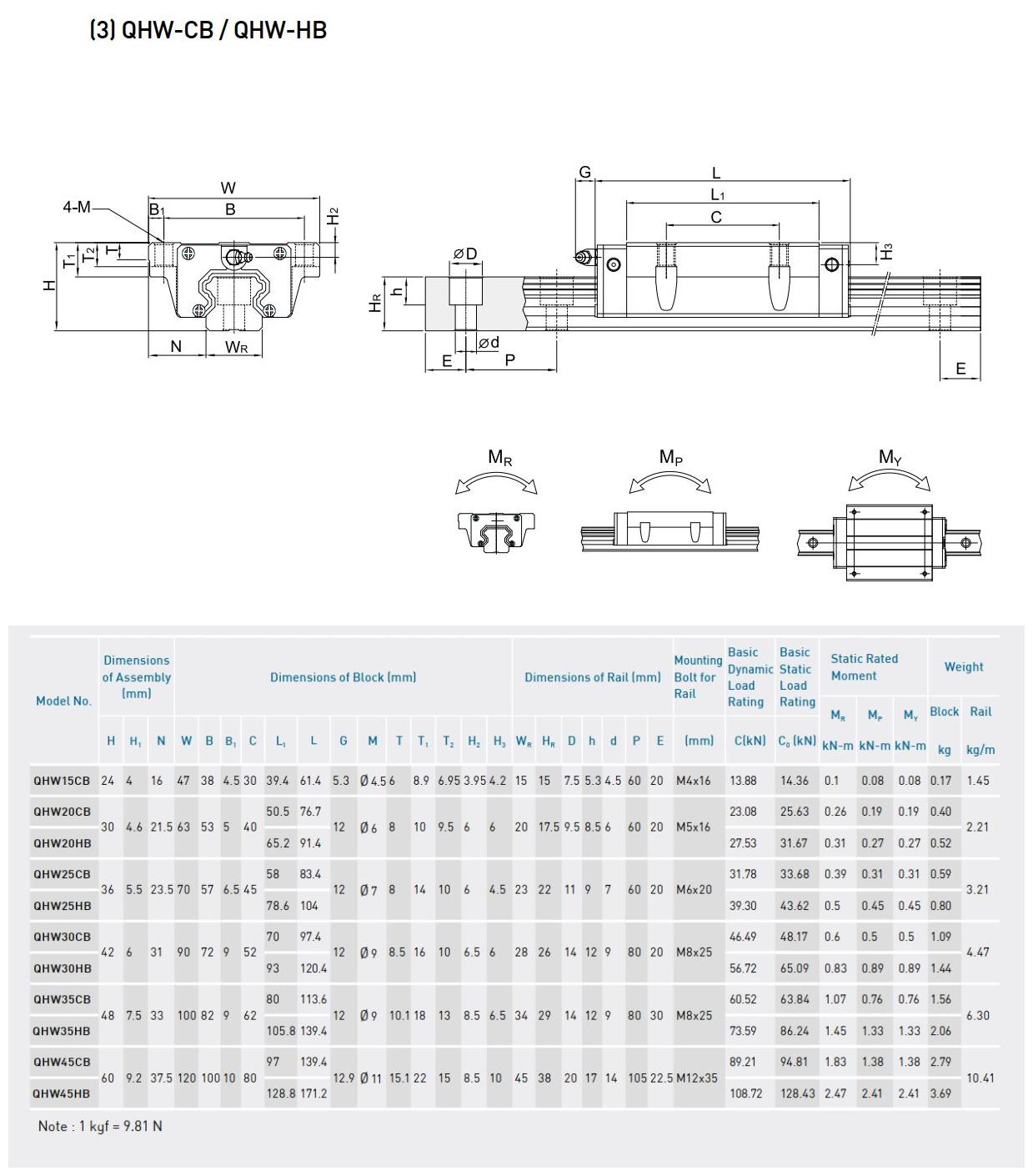 Specification :
The new QH Types from Hiwin features a roller as the rolling element instead of steel balls. The roller series offers super high
rigidity and very high load capacities. Elastic deformation of the
linear contact surface, during load, is greatly reduced thereby offering greater rigidity and higher load capacities in all 4 load
directions.The QH series Linear Guideway offers high performance for high-precision manufacturing and achieving longer service
life.

Rolling circulation system: Block , Rail , End cap , Circulation path, rollers

Lubrication system: Grease nipple and piping joint

Dust protection system: End seal, Bottom seal, Cap, Double seals and scraper

Key Features :

1.Built-in long life lubrication

2.High positional accuracy

3.High speed motion is possible with a low driving force

4.Equal loading capacity in all directions

5.Easy installation

6.Inter change ability
7.Quality is similar to HIWIN.

Advantages :

(1) Optimal design
FEM analysis was performed to determine the optimal structure of the block and the rail. The unique design of the circulation path allows the RG series linear guideway to offer smoother Linear Motion.

(2) Super high rigidity
The RG series is a type of linear guideway that uses rollers as the rolling elements. Rollers have a greater contact area than balls so that the roller guideway features higher load capacity and greater rigidity.

(3) Super high load capacity
With the four rows of rollers arranged at a contact angle of 45-degrees, the RG series linear guideway has equal load ratings in the radial, reverse radial and lateral directions. The RG series has a higher load capacity in a smaller size than conventional, ball-type Linear Guideways.

(4) Operating life increased
Compare with the ball element, the contact pressure of rolling element is distributed on the line region. Therefore, stress concentration was reduced siginificantly and the RG series offers longer running life. The nominal life of RG series can be calculated by using Eq.