Products Descripiton
Linear rolling guide: widely used in Semiconductor manufacturing, robotics, X-Y table, measuring and inspection equipments., electronics, laser, engraving, cutting and
Other
industries, with high precision, low noise,
corrosion resistance, rust resistance, high speed, low cost, etc., is favored in the field of linear transmission.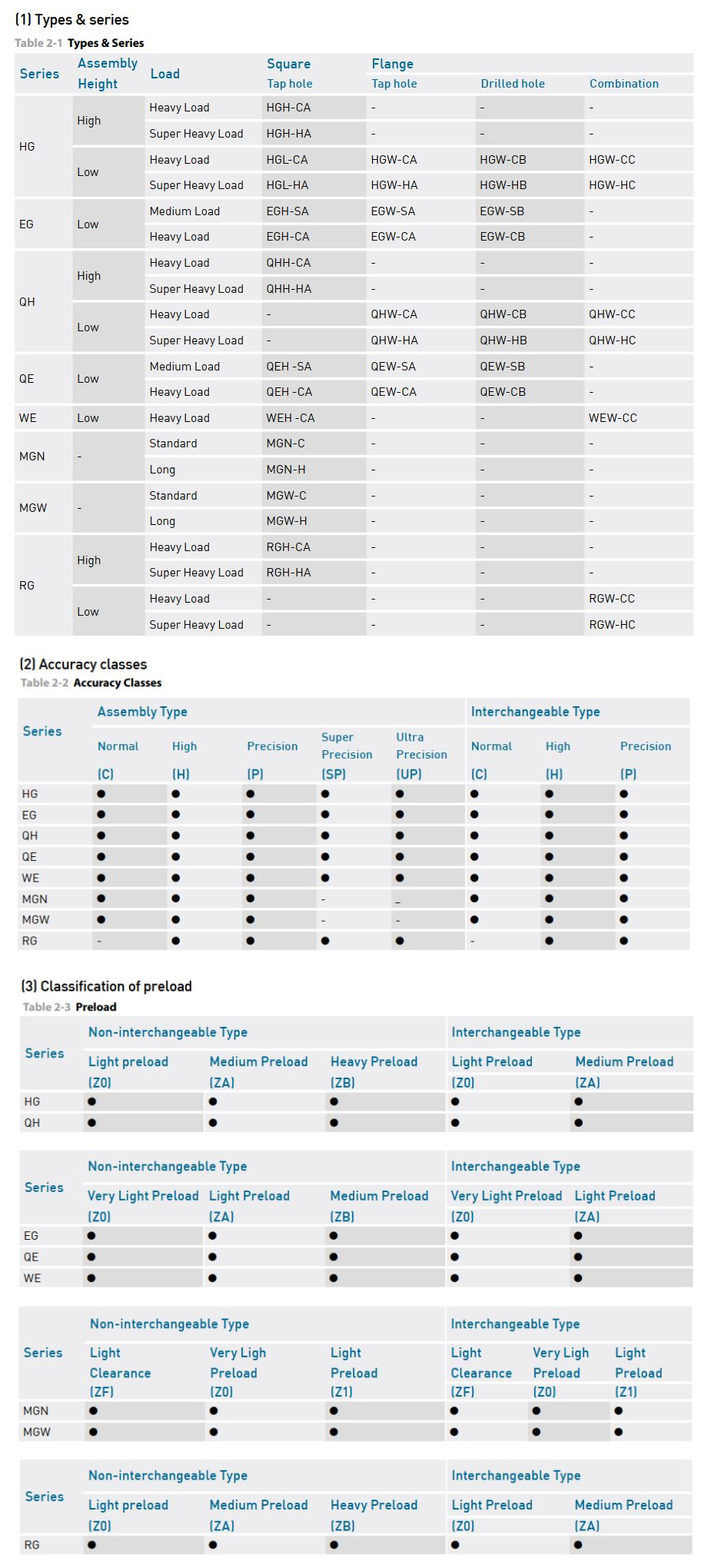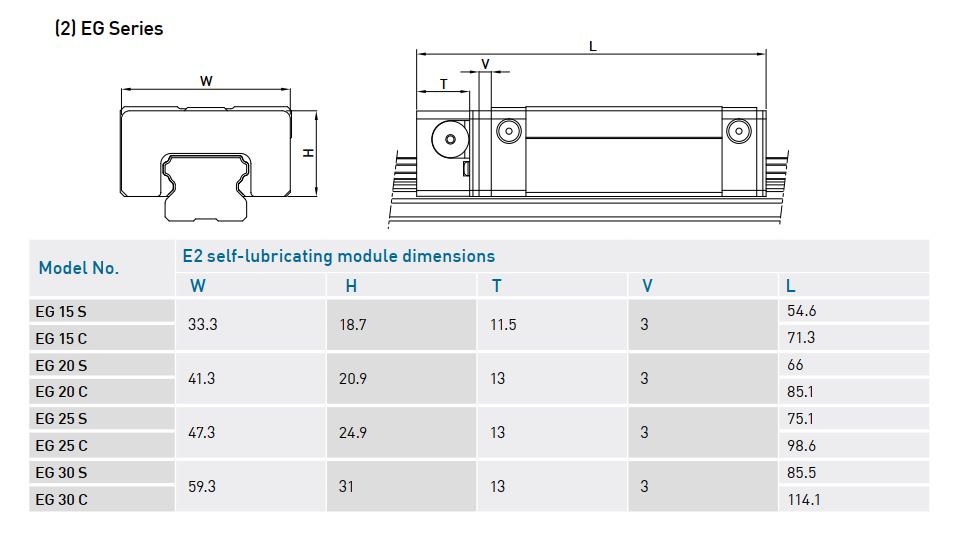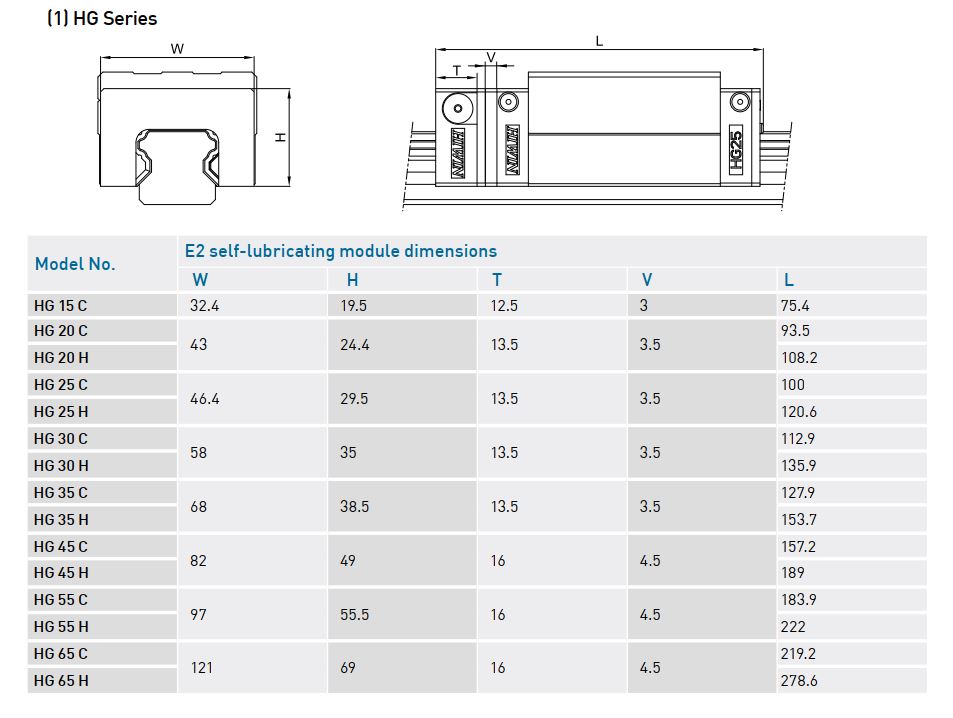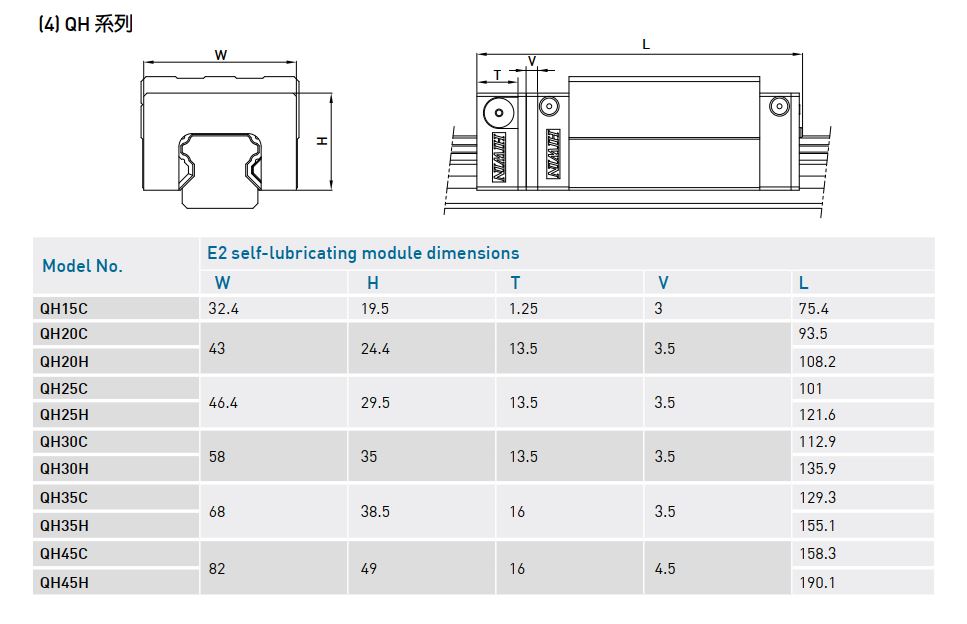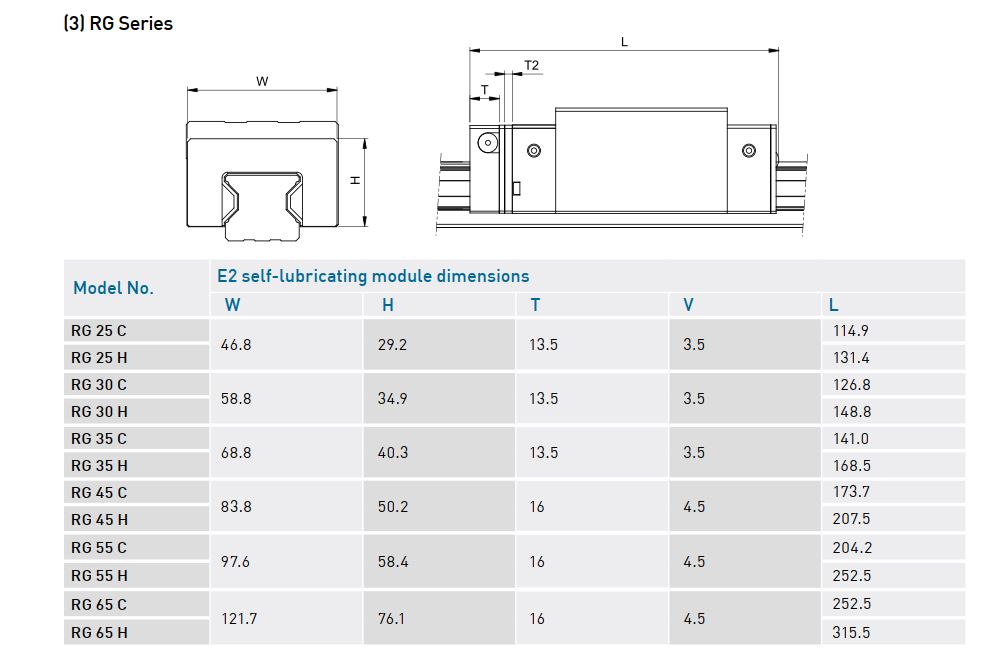 Specification :
E2 self-lubricating
Linear Guideway
has a lubricator installed between the end cap and end seal. The block is also equipped with a replaceable/refillable oil cartridge with a removable cap for easy replenishment of oil. Lubrication flows from the oil cartridge to the lubricator and coats the grooves of the rail and raceway via capillary action. E2 kit extends maintenance cycles and ensures long service life.
Key Features :
Cost reduction
Save costs by reducing oil usage and maintenance. Clean and environmental friendly: Optimized oil usage prevents leaking, making it the ideal solution for clean working environments.
Long lasting and low maintenance: Self-lubricating block is maintenance free in most applications.
No installation limitations
The linear guideway can be lubricated by E2 self-lubricating module irrespective of mounting directions.
Easy to install and remove
The cartridge can be added or remove from the block even when the guideway is installed on a machine.
Different oil can be used
The replaceable oil cartridge can be refilled with any approved lubrication oil depending on different application environments.
Applications for special environments
Sealing grease into the block leads to better lubrication effects especially in dusty, or wet environments.
Advantages :
(1) Optimal design
FEM analysis was performed to determine the optimal structure of the block and the rail. The unique design of the circulation path allows the RG series linear guideway to offer smoother
Linear Motion
.
(2) Super high rigidity
The RG series is a type of linear guideway that uses rollers as the rolling elements. Rollers have a greater contact area than balls so that the roller guideway features higher load capacity and greater rigidity.
(3) Super high load capacity
With the four rows of rollers arranged at a contact angle of 45-degrees, the RG series linear guideway has equal load ratings in the radial, reverse radial and lateral directions. The RG series has a higher load capacity in a smaller size than conventional, ball-type
Linear Guideways
.
(4) Operating life increased
Compare with the ball element, the contact pressure of rolling element is distributed on the line region. Therefore, stress concentration was reduced siginificantly and the RG series offers longer running life. The nominal life of RG series can be calculated by using Eq.