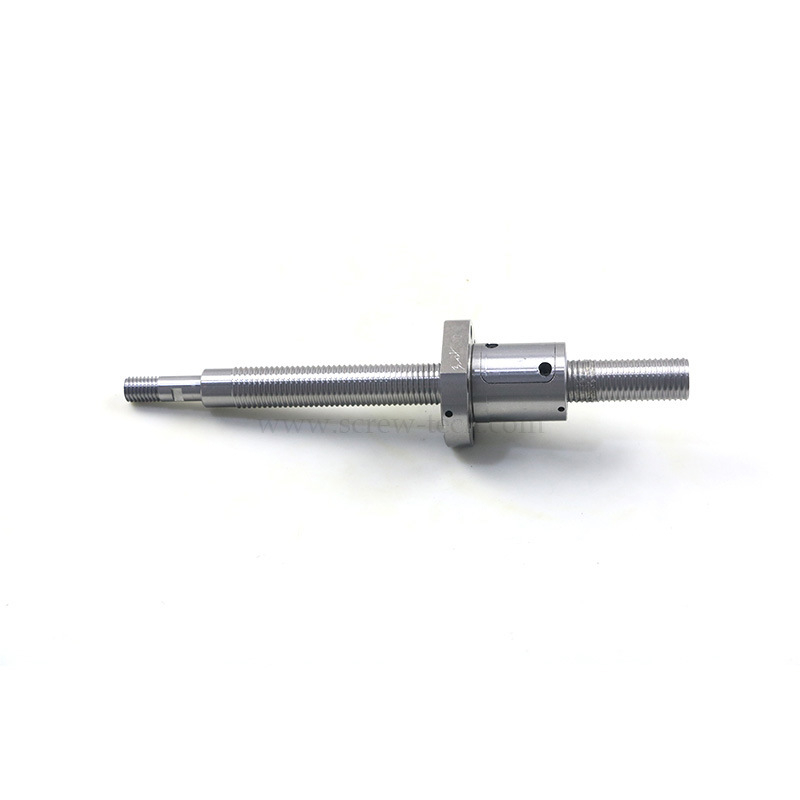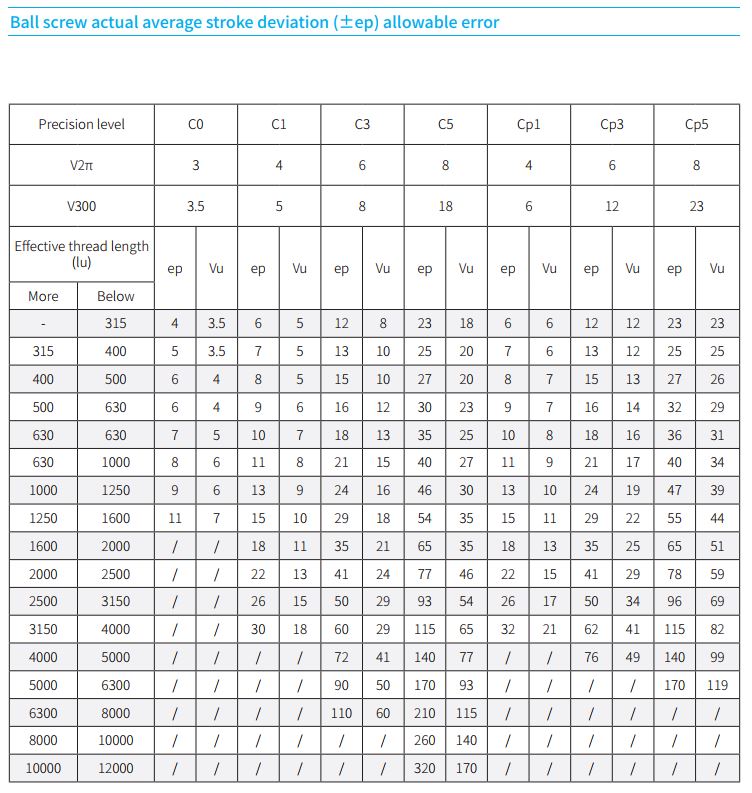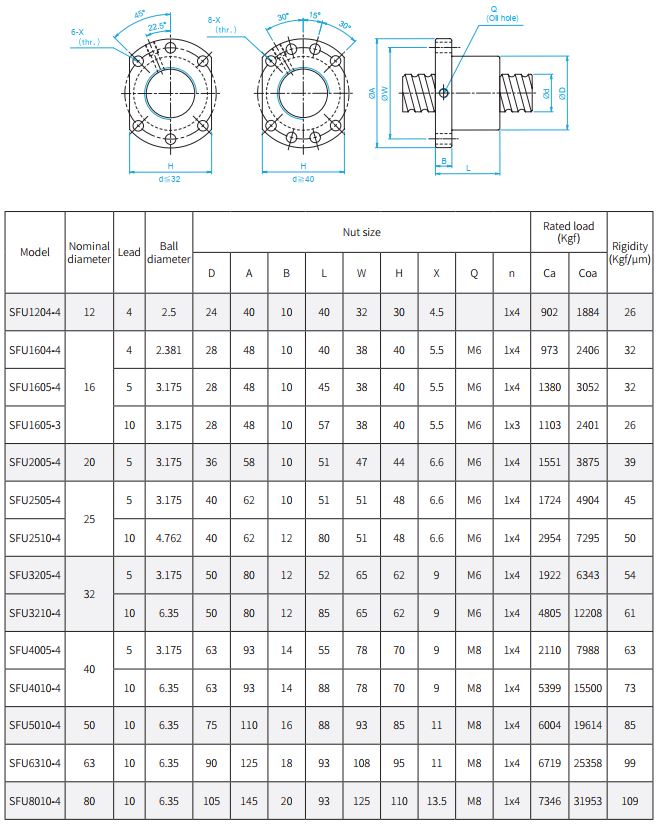 SCREWTECH滚珠丝杠的特点: ※机械效率高 ※零轴向游隙


※轻载预载
※高精度等级C3 C5 C7
Automatic controlling machines, semi-conductor industry, general industrial machinery, machine tools, medical equipment, parking systems, measuring instrument, Automatic computer strip machine, Gantry cranes, Gantry robot, 3D engraving machine etc.
Material: GCR15 or Stainless Steel
Performance: high-precision
Type: Milled Thread
Nominal Diameter: 16mm
Lead: 2m
Accuracy grade: C3, C5, C7
Other characteristics:Smooth running
Name: Ball Screw
Brand: WTK
Original: Suzhou, China (Mainland)
SCREWTECH BALL SCREW RANGE:
●Miniature Dia. : Ø 4 ~ 16 mm
Some unique models such as 0401 0602 0704 1102 1404 1520 2302 2505 2506 and so on.
● Nominal Diameter: Ø 4 ~ 32 mm
●Nut type:Standard or customized.
Standard model:7~15 days
Customized model lead time: 30 days
●Accuracy Grade : C3, C5, C7
●Thread Direction : Right hand thread ; Left hand thread; Bi-directional thread
●Material: Gcr15 or stainless steel
Why choose Screwtech
1. We Screwtech is an experienced manufacturer of Ball Screw, Lead Screw for more than 10 years.Also the unique professional manufacturer for micro ball screws.
2. We are factory:We can offer you products of high quality with competitive price.
3. Customized service:Various models are available upon request.
定制模型的交货时间:最多30天;标准模型交货时间:
7〜15天4.我们可以生产与HIWIN,TBI,PMI和THK相同的尺寸。
我们的业务范围:
1.我们与国内外客户都有业务关系。
2.我们以优质,周到的服务以及合理的价格赢得了来自欧洲,美国,加拿大,非洲,澳大利亚,韩国等世界各地的大量客户。
包装及运送:
包装详细信息:根据您的要求在纸箱或木箱中
进行抽样:我们有DHL,FEDEX VIP帐户,因此打折后的运费会便宜得多。
批量订购:空运或海运。